Refurbished Industrial Automation Equipment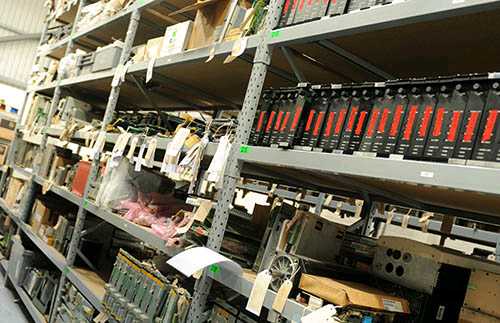 We stock a huge range of refurbished equipment including "hard to find" or obsolete parts. Our Service Exchange programme also offers customers a fast and competitive solution when you need parts now.
Save Money
Buying refurbished products means substantial savings over the cost of buying new and most items are dispatched from stock within 24 hours. Don't retrofit let us supply and source all the spares you need.
Testing & Warranty
All of our refurbished and surplus stock spares are 100% fully tested (subject to part supplied and test rig availability) and are covered by our comprehensive 12-month warranty.
Sourcing
If you are unable to find the item on our site we can still help. Our dedicated global sourcing team can source any item you may require, including old and obsolete spares.
With access to hundreds of manufacturers, thousands of distributors and millions of parts across our global network of suppliers, we can supply anything to anywhere at anytime.
So whatever you require please contact us today for a quotation.
Alternative Supply Options
At Lektronix, we supply New Industrial Automation parts, Refurbished Industrial Automation parts and also provide Service Exchanges. Pick the supply option that best suits your needs.
For more information about our service contact Lektronix today.
What Are The Benefits?
State of the Art Workshops
Our workshops and custom built test rigs have the latest technology.
Experienced Engineers
Our highly skilled engineers are equipped to repair a broad range of parts.
International Sales Team
Speak to one of our sales representatives in your language.
12 Months Warranty
All our repairs and spares come with 12 months whole of unit warranty.