We repair and supply new, refurbished, obsolete and provide service exchanges on over 200,000 different parts from more than 7000 different manufacturers. We also provide a conversion and migration service.

We specialise in repairing motors from a huge range of manufacturers. With our dedicated motor repair workshops, custom build test rigs and experienced engineers trust us to get your production up and running quickly.
Get a free motor repair quote now

Industrial Automation Repairs, Spares and Service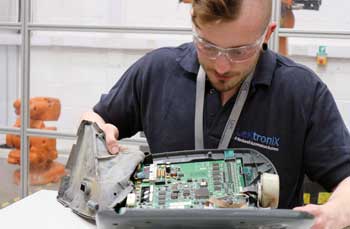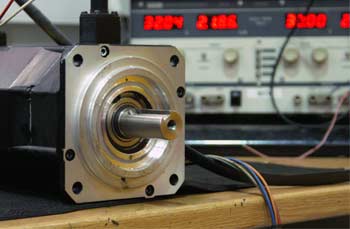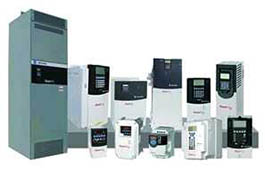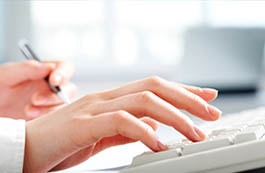 Popular Repairs
Lektronix, a Rockwell Automation Business is one of the world's leading providers of industrial, electronic and robotic automation repairs and spares.
Our state of the art workshops and highly skilled engineers enable us to repair over 200,000 industrial automation parts from more than 7,000 manufacturers. We also supply new, refurbished and service exchange parts.
The repair of electronics is our core business, therefore, unlike original equipment manufacturers, we invest all our skill and energy into providing a high-quality, cost-effective repair solution geared around the needs of our customers. Our experience and knowledge in the industry ensures you can trust us with your industrial automation repairs and spare needs.
The Benefits of Repairing with Lektronix
12 Months Warranty
Experienced repair engineers
State of the art workshops
Custom Built Test Rigs
Global sales team
Latest Repair Job
Arrivals
Kuka - 00-291-556
HMI-CNC
Italy -

1 day ago
Siemens - 6SN1123-1AB00-0BA1
Servo Drive
Italy -

1 day ago
Yaskawa - CIPR-GA70B4044ABBA-AAAAAA
Drive
Italy -

1 day ago
Siemens - 6ES7 133-0BH00-0XB0
PLC
Ireland -

2 days ago
SEW Eurodrive - MCS40A0022-5A3-4-00
Servo Drive
Poland -

2 days ago
Siemens - 6SE6420-2AB15-5AA1
Drive
Poland -

2 days ago
Siemens - 6AV2124-0MC01-0AX0
HMI-PC Based
Ireland -

2 days ago
Latest Repair Job
Completions
HP - RK154AV
Computer
United Kingdom -

14 hours ago
Advantech - TPC-642S
HMI-PLC Based
United Kingdom -

14 hours ago
SEG - CMW1-1-2
HMI-PLC Based
United Kingdom -

15 hours ago
Mitsubishi Electric Corporation - HG-SR702B
Motor
Hungary -

16 hours ago
Kollmorgen - AKM43E-BKC2R-00
Motor
Hungary -

16 hours ago
Moog - G-5-V8-028-00-01-08-01
Motor
United Kingdom -

16 hours ago
Brunner - GER.1064.030A.V005.00014
Computer
United Kingdom -

16 hours ago