Remanufacture your Allen-Bradley equipment
Remanufacture your equipment to increase your productivity. By choosing remanufacturing you can upgrade your equipment, minimise waste and increase production.
Achieve the following benefits through remanufacturing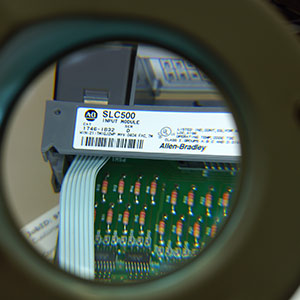 Replacement of inoperative / aged parts with Original Equipment Manufacturer specified components
Firmware upgraded to highest revision available
Functional / load testing
Unit fully cleaned and damaged case parts replaced
Extend equipment life
Improve Business Margins
Increased equipment resale value
Increased sustainability
Take a look around our UK Remanufacturing and exchange distribution centre and see how we remanufacture and test to original OEM production systems.
The following equipment types and part numbers are a small example of the equipment we remanufacture on a regular basis.
See how we can help you with remanufacturing your Allen-Bradley equipment.
What Are The Benefits?
State of the Art Workshops
Our workshops and custom built test rigs have the latest technology.
Experienced Engineers
Our highly skilled engineers are equipped to repair a broad range of parts.
International Sales Team
Speak to one of our sales representatives in your language.
12 Months Warranty
All our repairs and spares come with 12 months whole of unit warranty.