Drive Conversion Services from Lektronix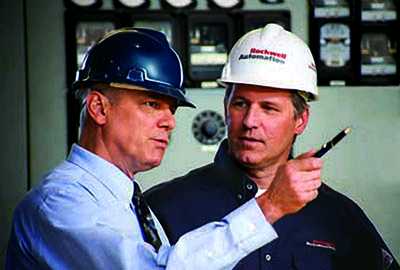 Upgrade with Confidence
With conversion services from Lektronix, you can leverage our extensive automation experience and receive a complete upgrade solution including, hardware, software and start-up services.
Migrate to newer faster technology to improve productivity and achieve business goals
Turnkey Solutions from Lektronix
• Are you looking to improve your production?

• Do you want to increase productivity?

• Do you want to decrease obsolescence on your production lines ?

From the company's modern industrial repair center. Lektronix and the combined support of
Rockwell Automation, can now offer their customers the total capability to design, manufacture and integrate Allen-Bradley equipment into new or existing production lines to give a turnkey solution. Whether it's a small individual inverter conversion or a complete integrated architecture solution, Lektronix will work with you to offer an individual turnkey package.

Allen-Bradley Drives
Convert your older Rockwell Automation or Third Party Drives, and any associated PLC communication to the latest Allen Bradley PowerFlex® family of drives with minimal hassle.
Consider upgrading the following families of Drives:
•B160 •1333 •1334 •1336 •1305
Third Party Conversions
Lektronix can convert your Third Party Drives, PLCs, HMIs and SCADA to the latest Rockwell Automation products. We can provide upgrades on the following brands:
ABB
Control Techniques
Danfoss
Eurotherm
Baldor
Bosch
Fuji
GEC
Telemecanique
Honeywell
Indramat
IMO
Invertek
KEB
Lenze
Mitsubishi
Modicon
Omron
Siemens
Parker
SEW
Teco
Hitachi
Square D
GE Fanuc
Texas
Toshiba
Vacon
WEG
Yaskawa
Our conversion services are virtually unmatched in the industry.
Implementing Your Conversion Project:
1. Consultation
Our proposal engineers work closely with you to create an accurate scope of supply to meet your needs.
2. Project Leadership
A project leader is assigned to coordinate all project activities and be a primary contact for you during the conversion.
3. Engineering
Our specialist engineers use industry best practice techniques to convert your application and carry out functional tests prior to start-ups.
4. Start-up & Acceptance
After the conversion is complete, our engineers, working closely with your plant personnel, will perform start-up and commissioning to ensure operational compliance.
Benefits of Conversions
Improved manufacturing quality
Latest fully supported products
Reduced unplanned downtime
Decreased long term costs
Increased machine functionality