Fanuc Industrial Automation Equipment
Lektronix is a top global automation provider with over 15 years' experience in the repair and supply of Industrial Automation equipment. We repair and supply Fanuc industrial automation equipment across a large range of categories including Robots, Servo Drives, Encoders, PLC's, CNC's Motors and Monitors. A number of flexible services are available including standard and emergency repairs along with free collection and free quotation. We have some of the lowest prices in the industry.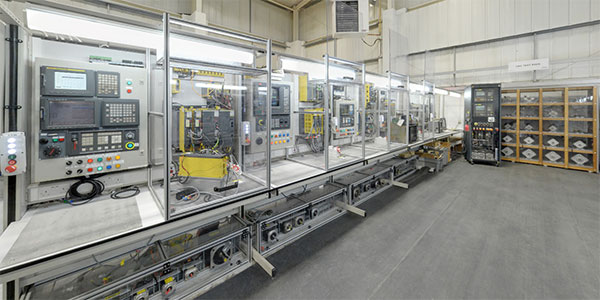 Fanuc CNC
Whether it's simply diagnostics and memory backups to preventative maintenance and servicing or complete system repair, Lektronix will repair your Fanuc CNC equipment quickly and efficiently. We hold stock of Fanuc replacement parts and Fanuc parts for service exchange.
Fanuc Monitors & HMI's
Do you need your Fanuc monitors fully repaired and serviced to the original specifications? Or how about your Fanuc HMI CNC 16 or 18 series or 160i, 180i and 210i. These are just a few of the Fanuc systems that we support.
Fanuc Servo Drives
Our diligent drive team can repair an extensive range of Fanuc servo drives, whether they are old, new or obsolete.
Fanuc PLC & Software
We provide high-quality, cost-effective repairs for an extensive range of Fanuc PLC's including: Interface Modules, Communication Modules, I/O Modules, Processors, Power Supplies and complete PLC racks across a range of model numbers.
Fanuc Motors & Encoders
Lektronix understands how Servo Motors interface with Machine Tool Servo Systems. Our engineers repair and supply a wide range of Fanuc Motors and Encoders.
Fanuc Robotics
Lektronix state of the art Robot facility ensure your robots are 100% tested and returned in working order. We repair and supply a huge range of Fanuc robotics parts along with ABB, Kuka, Staubli and Motoman.
Take advantage of our lowest prices and free collection and quotation. Contact us today regarding your Fanuc repair or Fanuc spare parts.
What Are The Benefits?
State of the Art Workshops
Our workshops and custom built test rigs have the latest technology.
Experienced Engineers
Our highly skilled engineers are equipped to repair a broad range of parts.
International Sales Team
Speak to one of our sales representatives in your language.
12 Months Warranty
All our repairs and spares come with 12 months whole of unit warranty.