Siemens

6FC5411-0AA00-0AA0
45
We can give positive feedback about Lektronix, communication is always fast and accurate. Defective devices are repaired quickly and the return of repaired devices is hassle-free. The offers sent for repairs are also correct, and the other extra services offered (free delivery of products waiting to be repaired and occasional repair discounts) should also be highlighted.
Gábor, Maintenance Engineer
Click to learn more about our ratings and feedback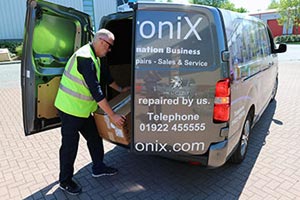 Convenience
Comparing Lektronix to our competitor(s), how convenient is it to work with us?
4.64 2718